Our Way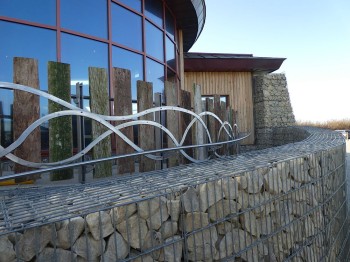 Established in March 2016, Cover Storey Architects is the design baby of Daniel Stroud, an architect who has always placed relationships at the heart of his approach to projects. The raison d'être for the Practice was then a desire to develop a creative environment where those relationships and their inherent benefits would come together to enhance those small parts of the environment that we are privileged to have the opportunity to influence.
The 'Cover Storey Way' centres on client engagement and collaborative design, with elegant and innovative solutions at our studio's core. Our aim is simple –we strive to make the journey an enjoyable one. We seek to include and excite our clients, collaborators and stakeholders, demanding that our architecture enhances the environment and the lives of all who interact with it. Our open environment, expressed by our single space studio, ensures that our projects receive the combined efforts and skills of the whole team and we are committed to delivering that robustness of thought and deliberation whatever the project. In short, we deliver an enthusiasm and desire to seek out the best solution to every architectural puzzle with which we are presented and we would be delighted to share our way with you.
Our process of investigative architecture ensures a bespoke response in every case, seeking out as much relevant information as possible over time in order to distil a reasoned and rational response and an elegant architectural solution. Our projects thus develop and are nurtured by the team, client and other construction colleagues, resulting in a contextually sensitive solution which we hope will always enhance the living environment. Design not so much by the will of the architect but through the nurture and direction of the architect.
Finally, we pride ourselves on seeing our projects through from concept to completion, always being there to help our clients through the building process. It is that holistic approach which ensures that much of our work comes from either repeat clients or direct recommendation.