West Sussex Private House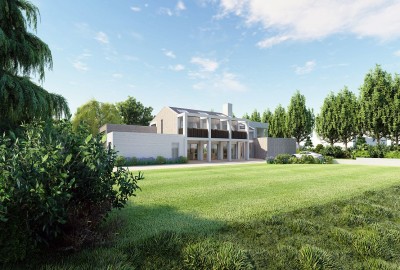 Hidden away on a sleepy country lane not far from Chichester, there is a 1970's house whose appearance is somewhat tired and its layout at odds with contemporary living. This transformational adaption of the spaces and structure creates a new five-bedroom home centred around a double-height family living space; glass sliding walls giving unbroken views of the two-acre gardens and create a seamless connectivity between home and garden. The annex provides just enough connection to allow for flexible living for the extended family.
Bringing together the formerly disconnected spaces of the original house creates a continuous flowing house, centred around family life and entertaining.