Cover Storey Studio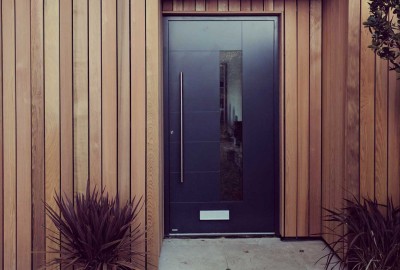 Completed:
October 2016
Project Cost:
£1,780 / m2
Construction Period:
11 weeks including ground works
The challenge for Cover Storey was to design a flexible space within a confined site, obtain planning permission, procure and complete the site installation within a six-month period. The project was further complicated as we were simultaneously acting as architect, project manager, finishes subcontractor, client and end user.
Having reviewed the tight width and constraints of the site plus the need to maximise width internally and work within a tight programme, we explored off-site construction options. Low Carbon Construction, based in Fareham, provided the ideal SIPS based system with extremely thin wall build-ups which increased our usable internal width by around 250mm measured against traditional timber frame methods.
The local planning authority and our neighbours were all fantastically supportive, and in less than three months we had a detailed planning approval and a fully costed weathertight shell designed and ready for construction. In September, we took delivery of our one-piece 36m2 superstructure which was delivered and placed in situ by Rapid Response Solutions – quite a spectacle on the day.
Having begun design work in mid-April 2016, on 31 October of the same year, we officially moved into our plush new studio, complete with external terrace.