January 2019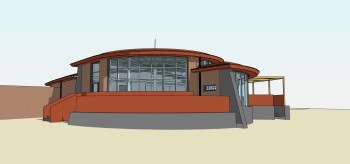 Happy New Year to all our clients and construction industry friends and colleagues.
Back from the Christmas break, we are really excited to be cracking on with a number of recent commissions including a new private house expansion and an interesting development site sensitively located within the Lake District National Park.
We are also now immersed in the construction phase of a fascinating scheme for the West Wittering Estate, delivering their new café - we are delighted and privileged to be Project Architect and Principal Designer as part of the team alongside SMD Construction Consultancy, Campbell Reith Consulting Engineers, Sienna Construction and of course our client the West Wittering Estate. We are all looking forward to sandcastles at Practical Completion later this year.